Kwik Snap Model 2500 Owners / Operators Manual

Cast Iron Pipe Cutting Machine

Use the link below to download our Kwik Snap Manual in .pdf format. A preview of all pages in the manual appears below. Check back soon to browse our improved, online catalog!



Demo Video
---
To save a .pdf file directly to your hard drive:

PC: Right clink ".pdf version" and select "Download Linked File"
Mac: Control+click ".pdf version" and select "Save Linked File to Desktop"



---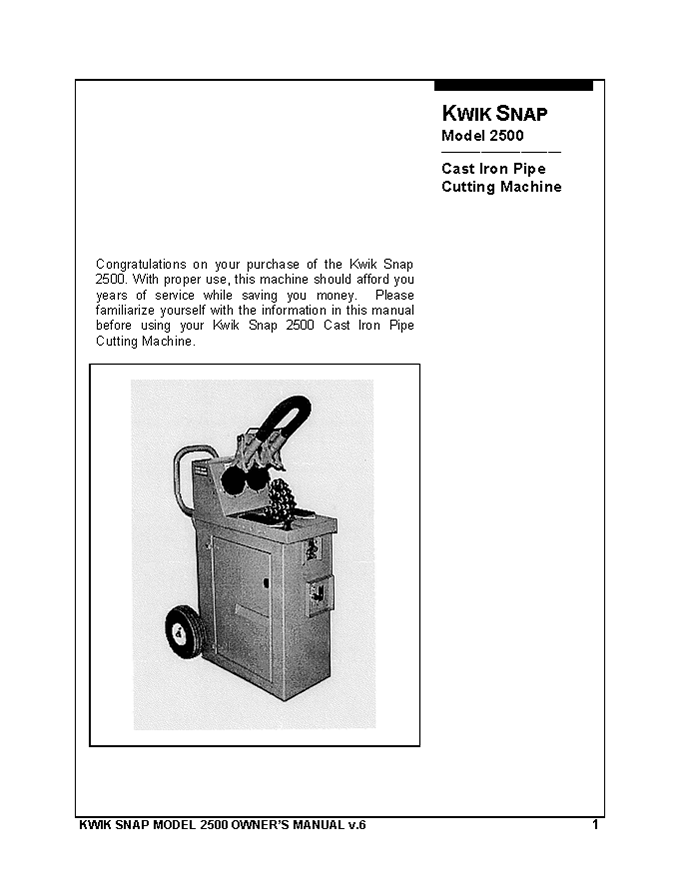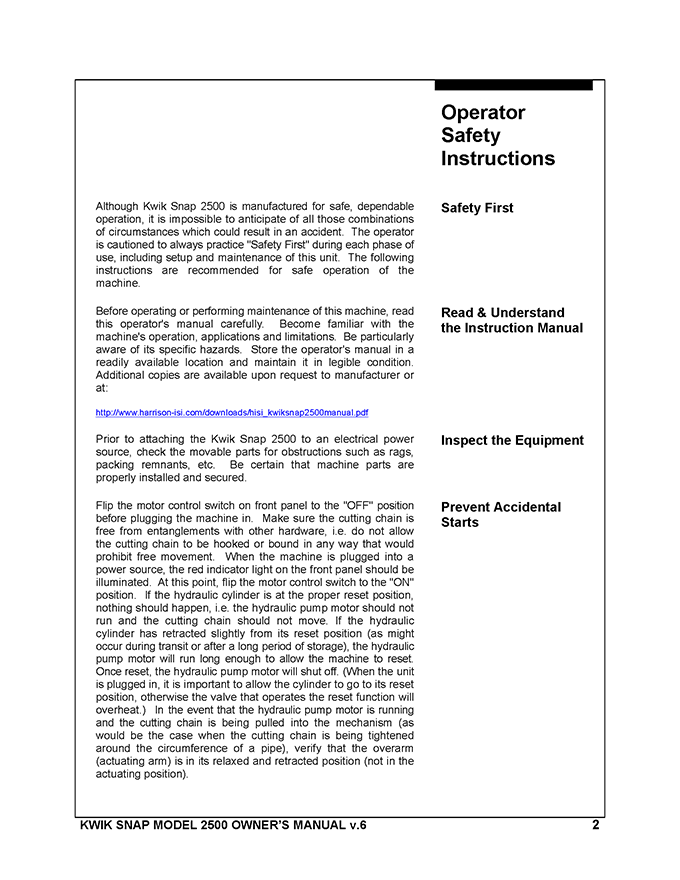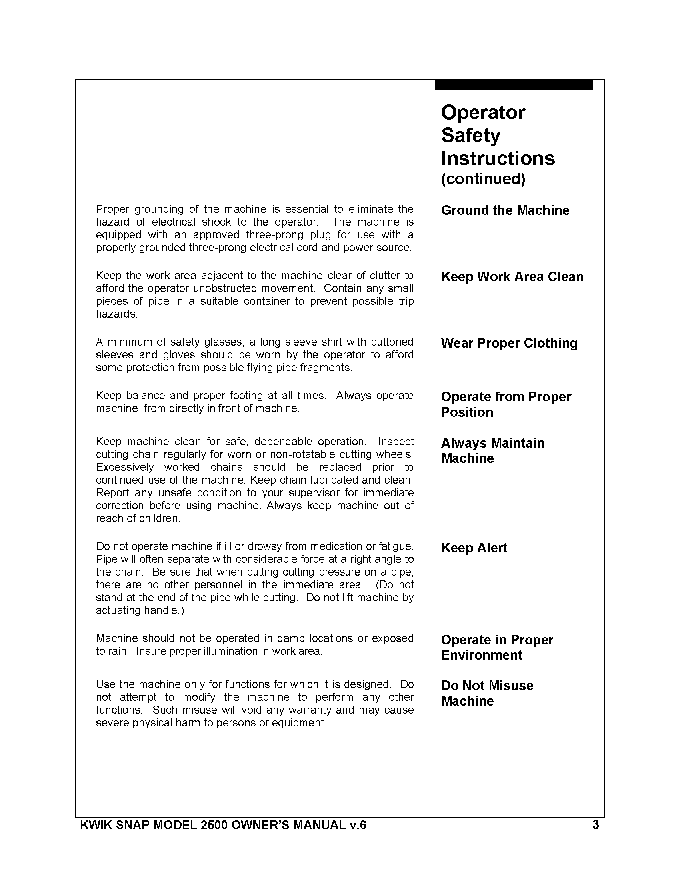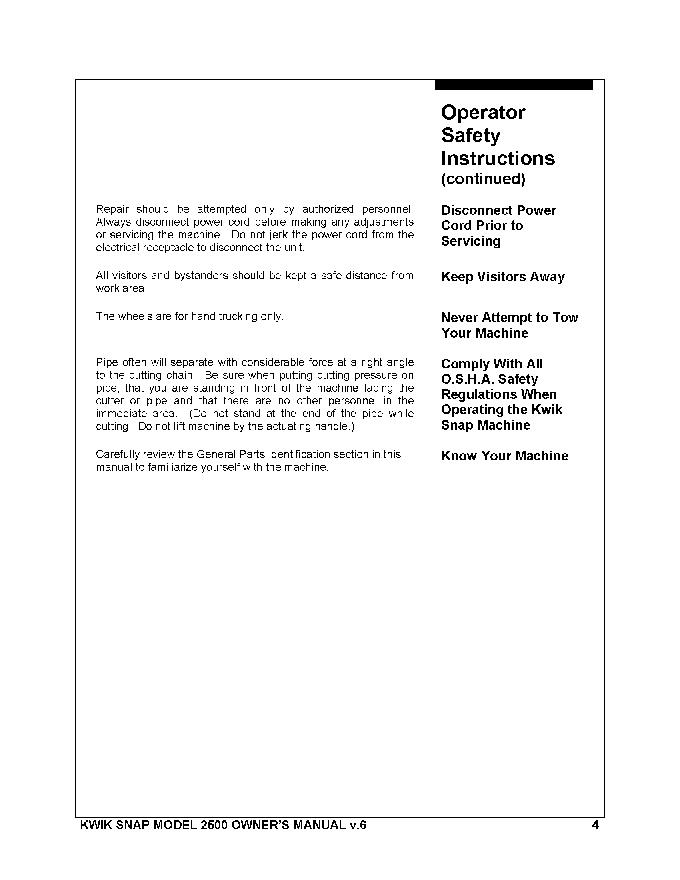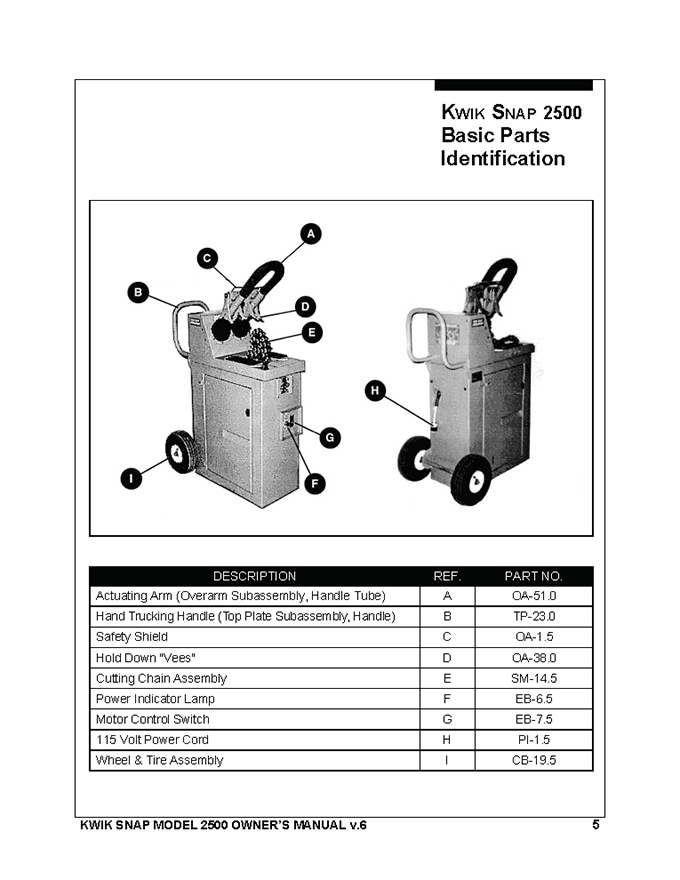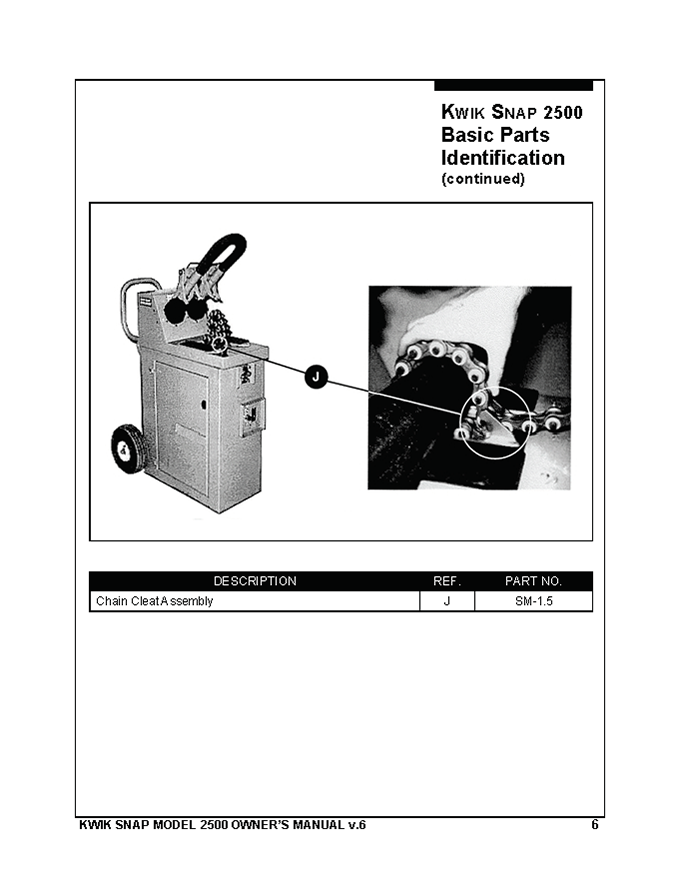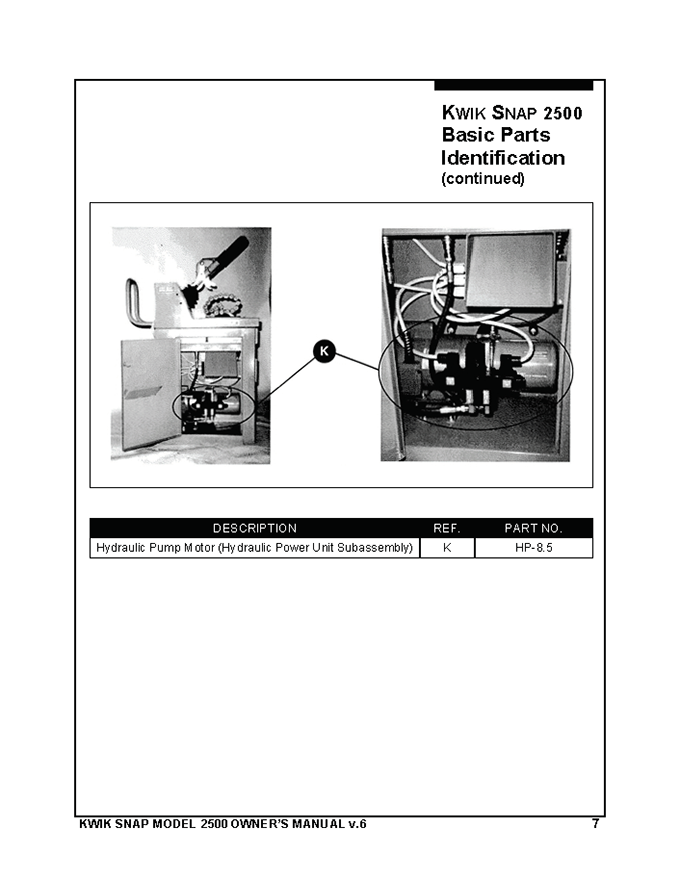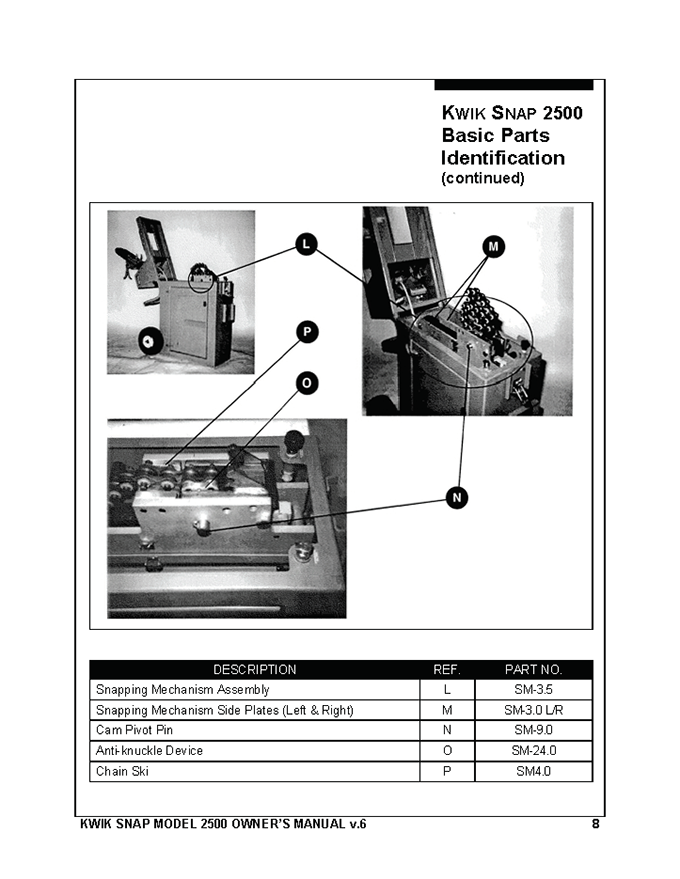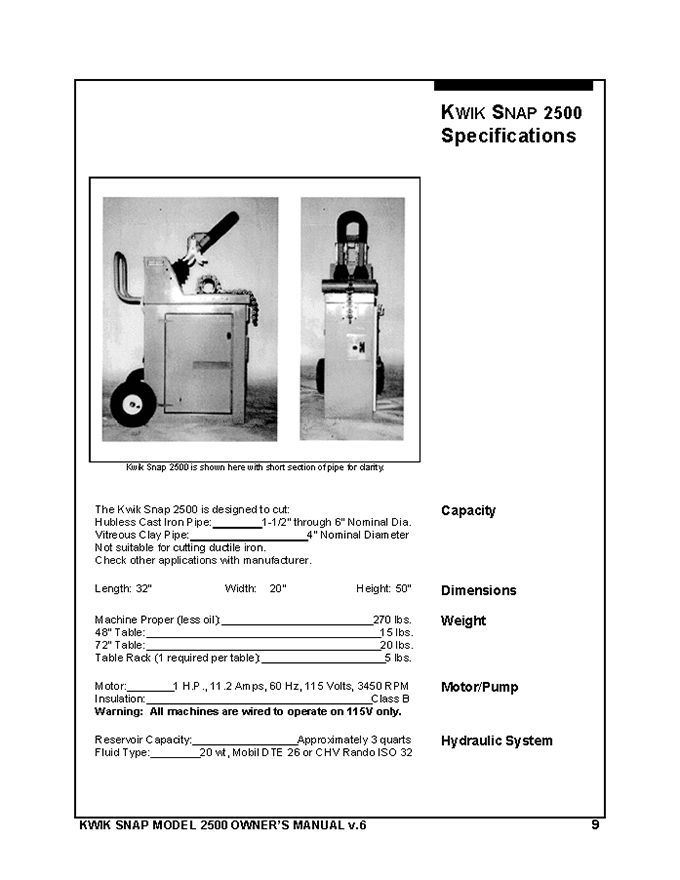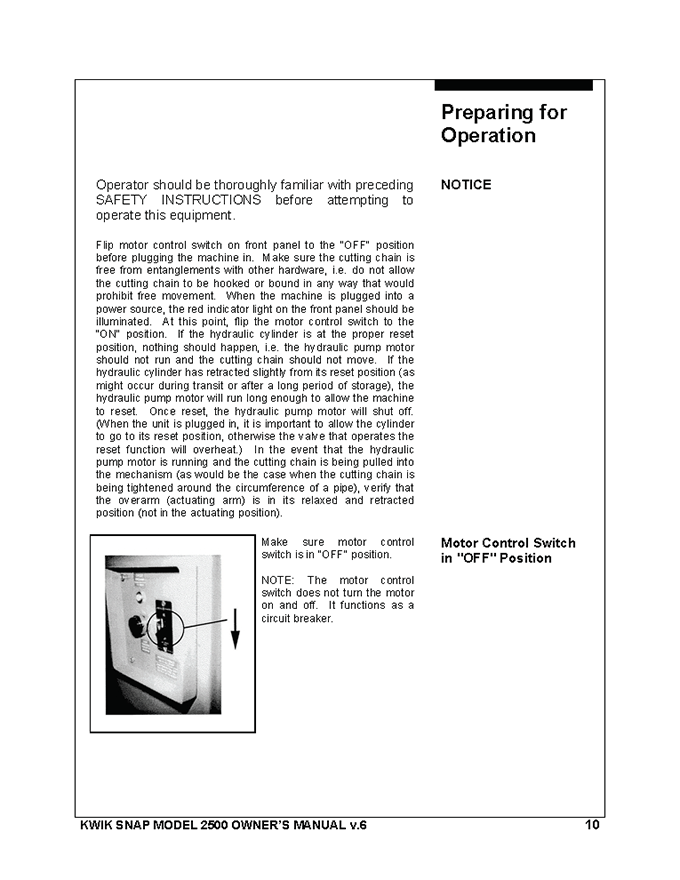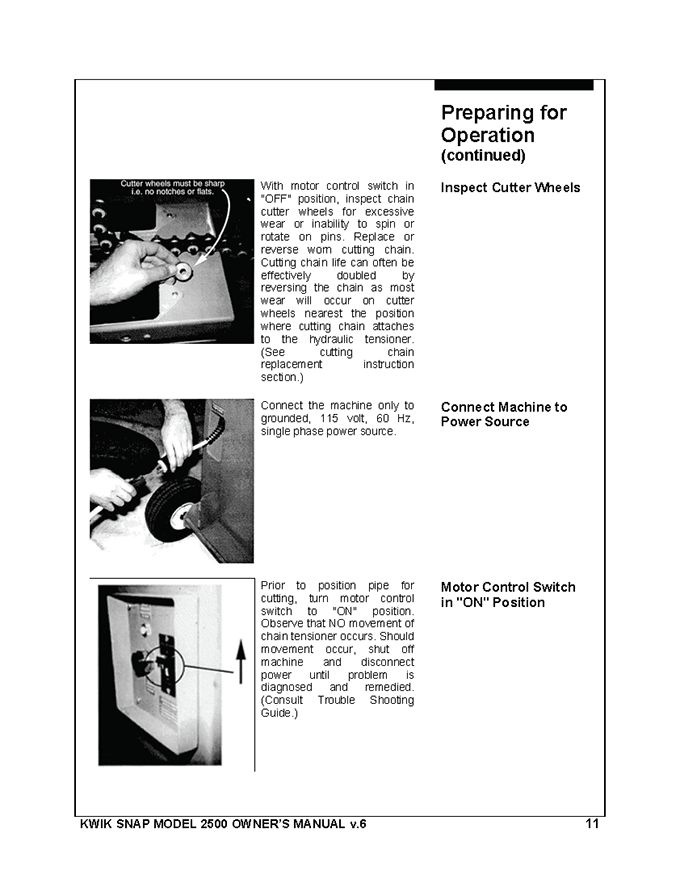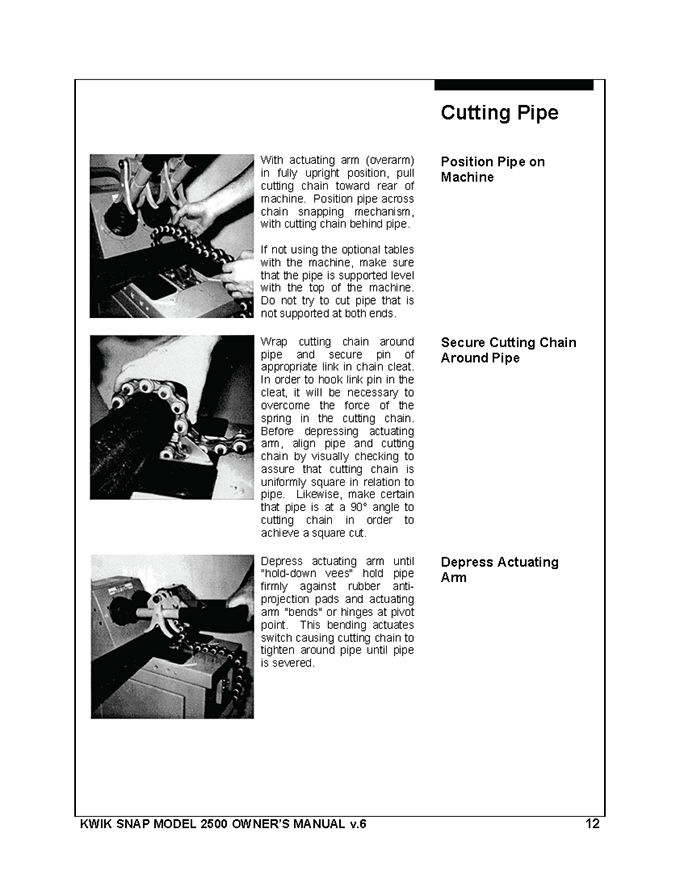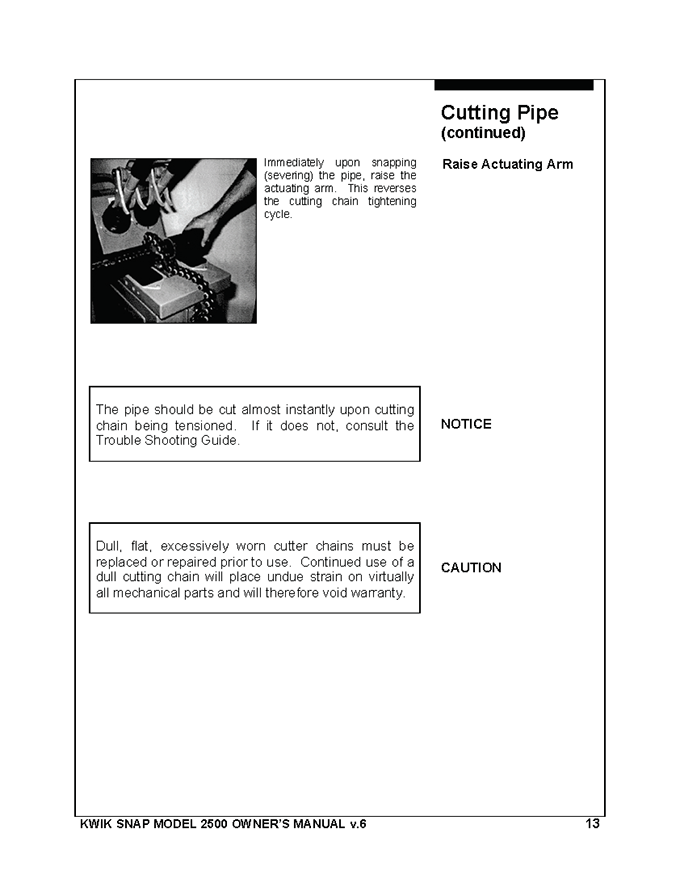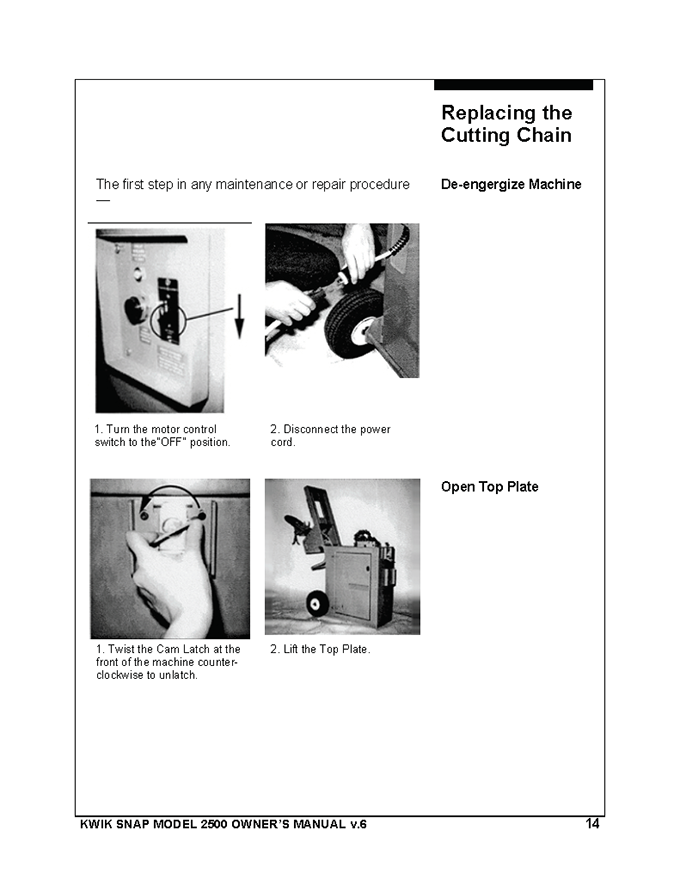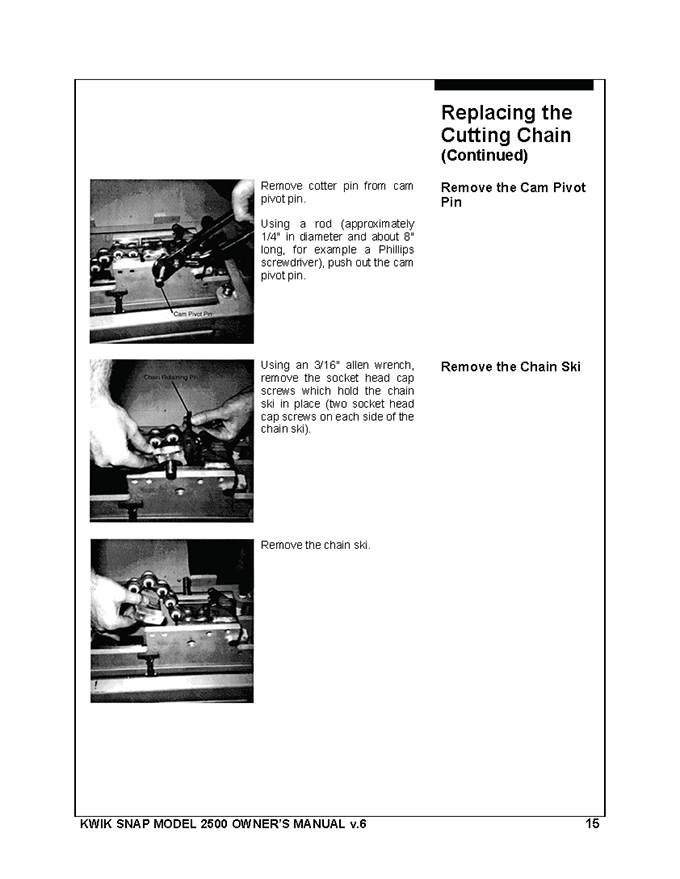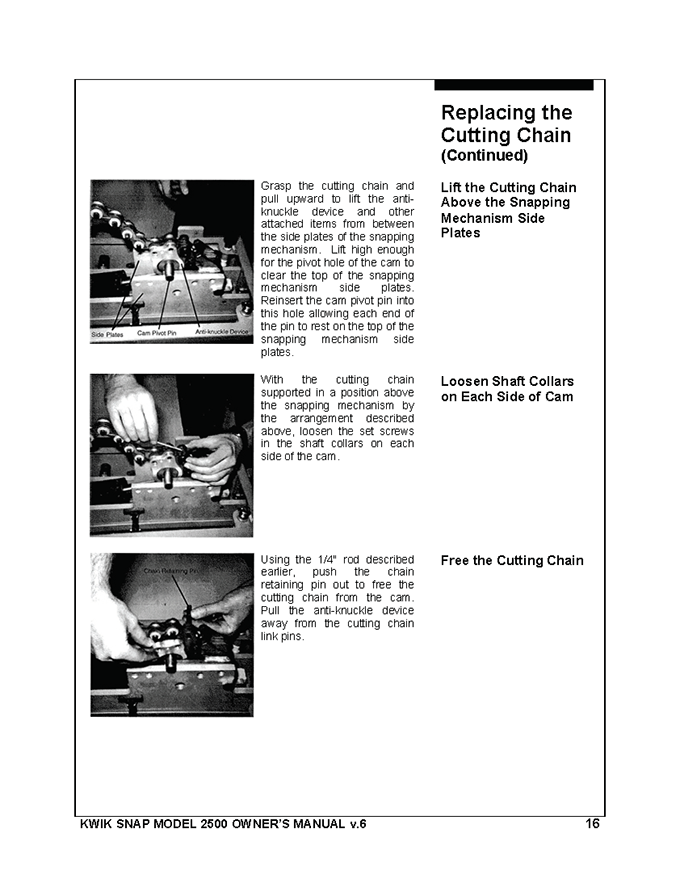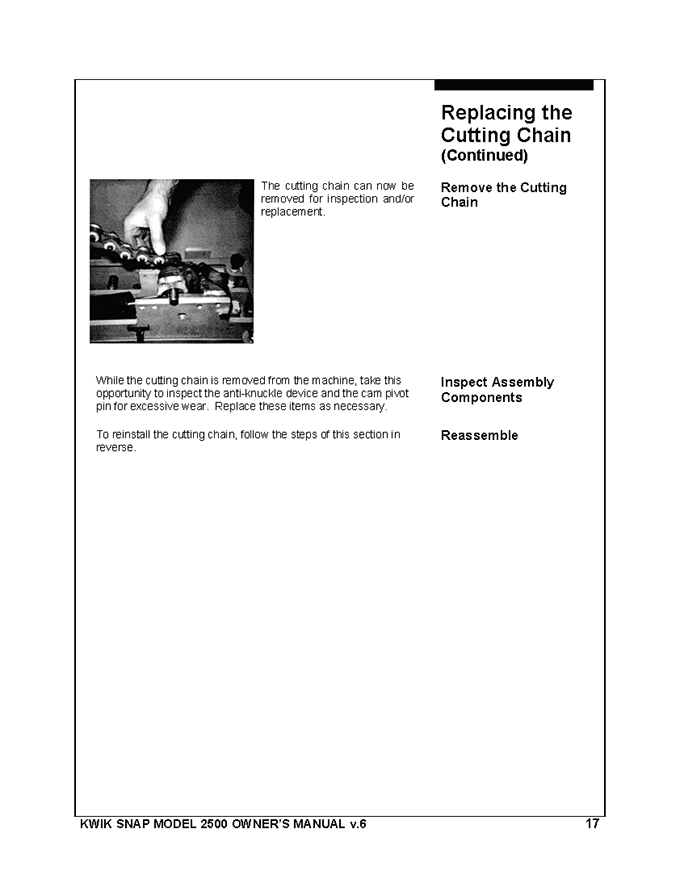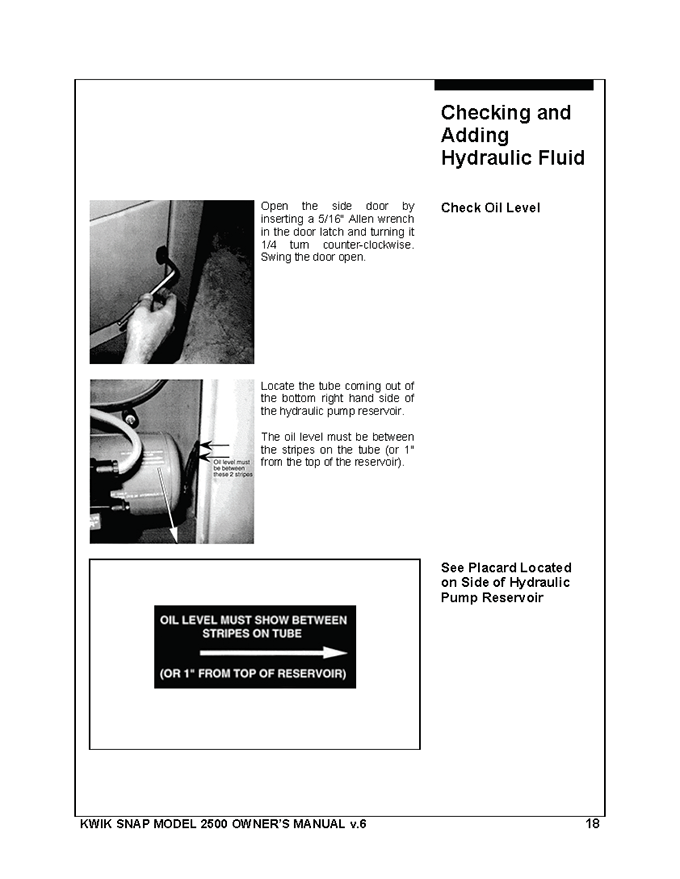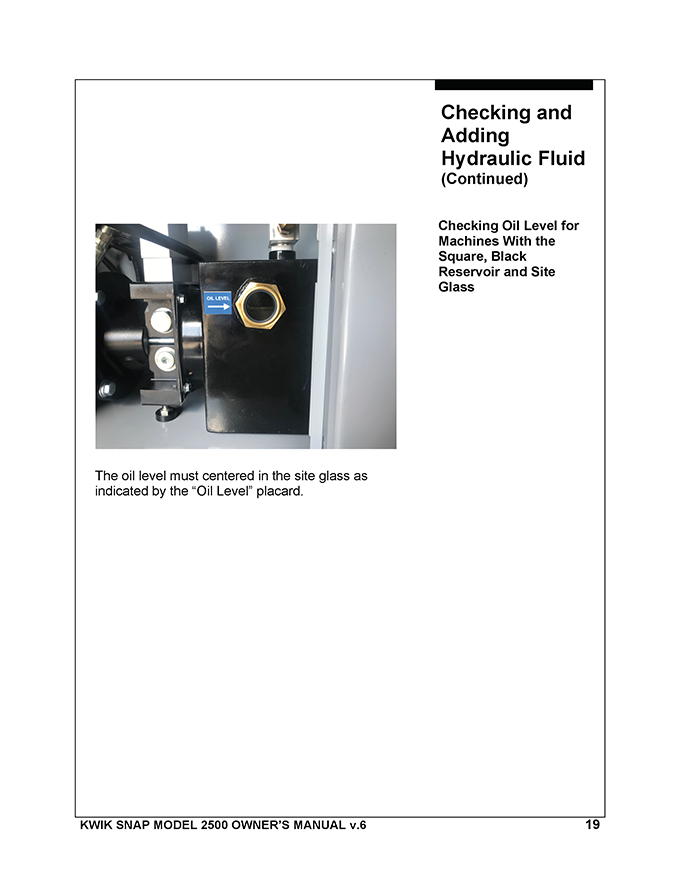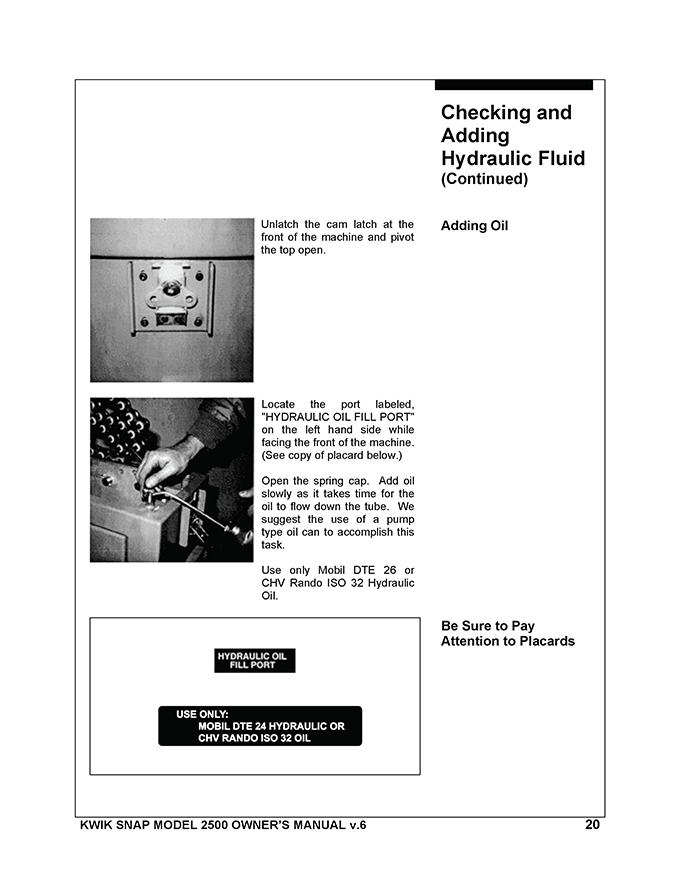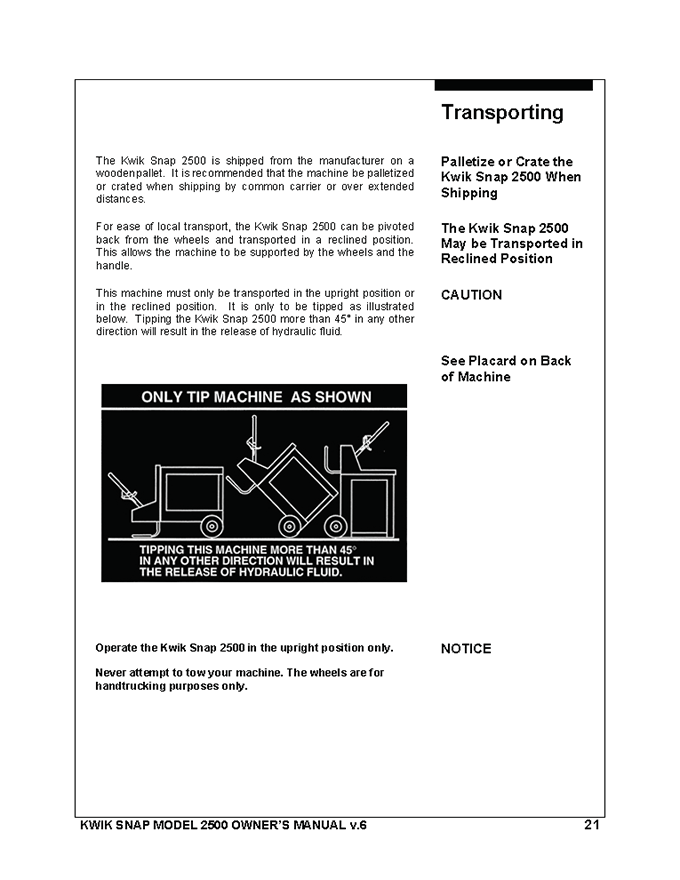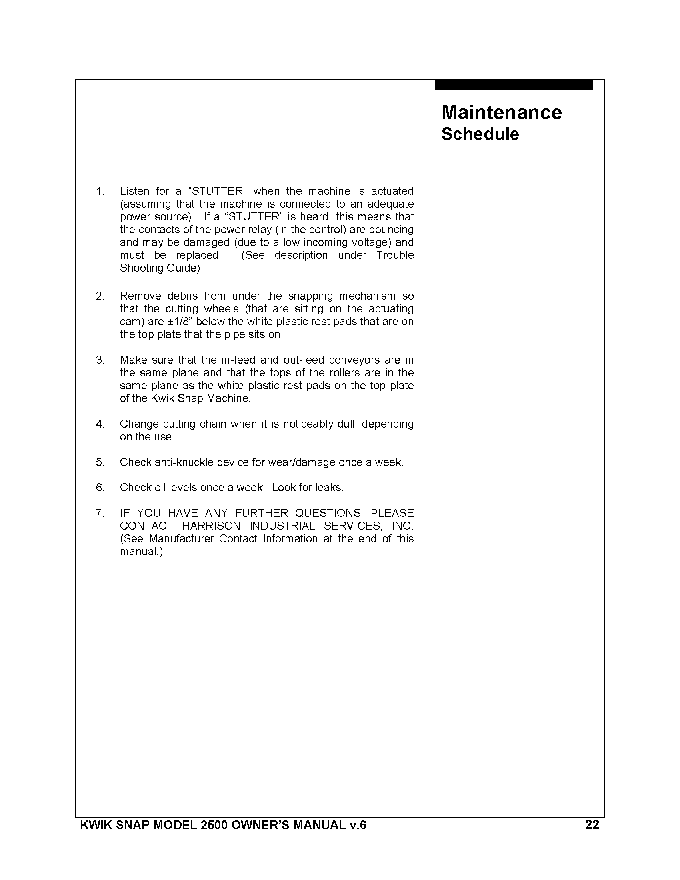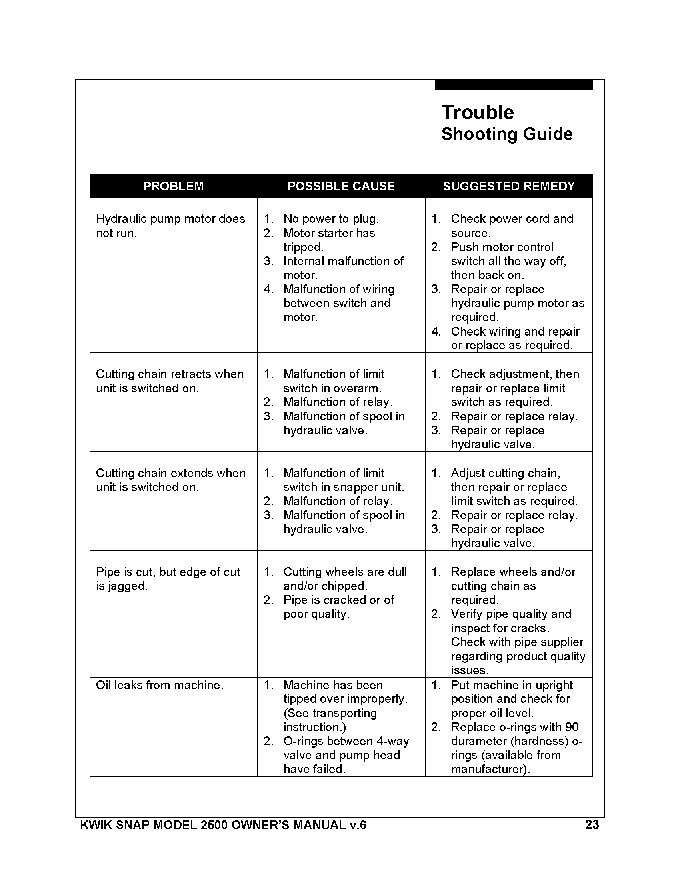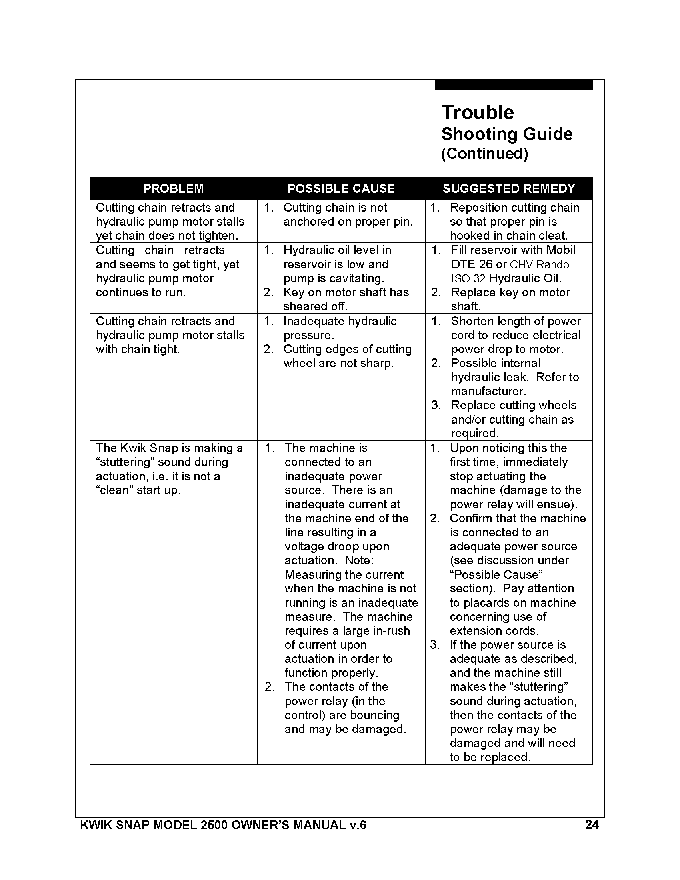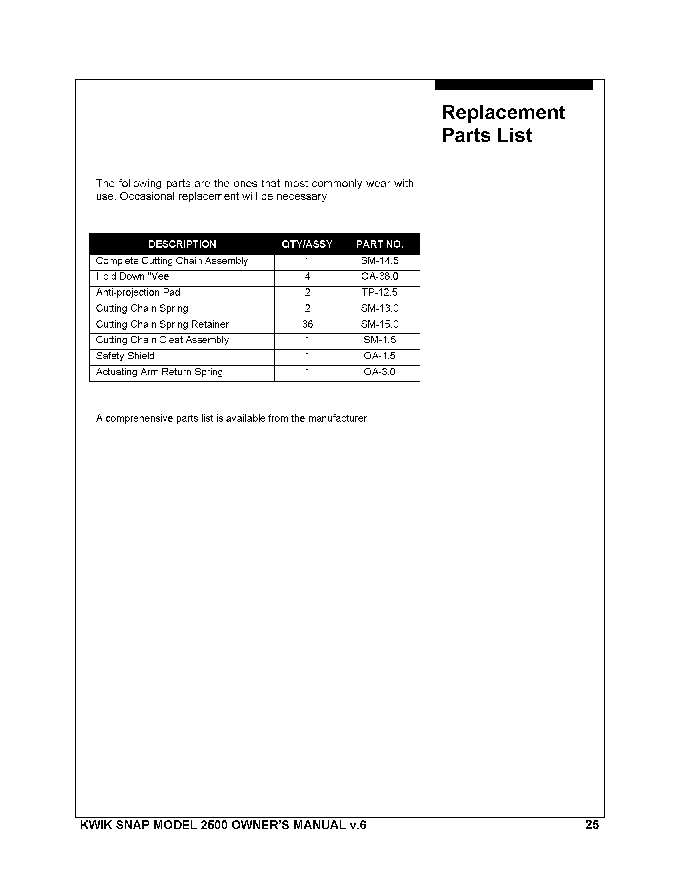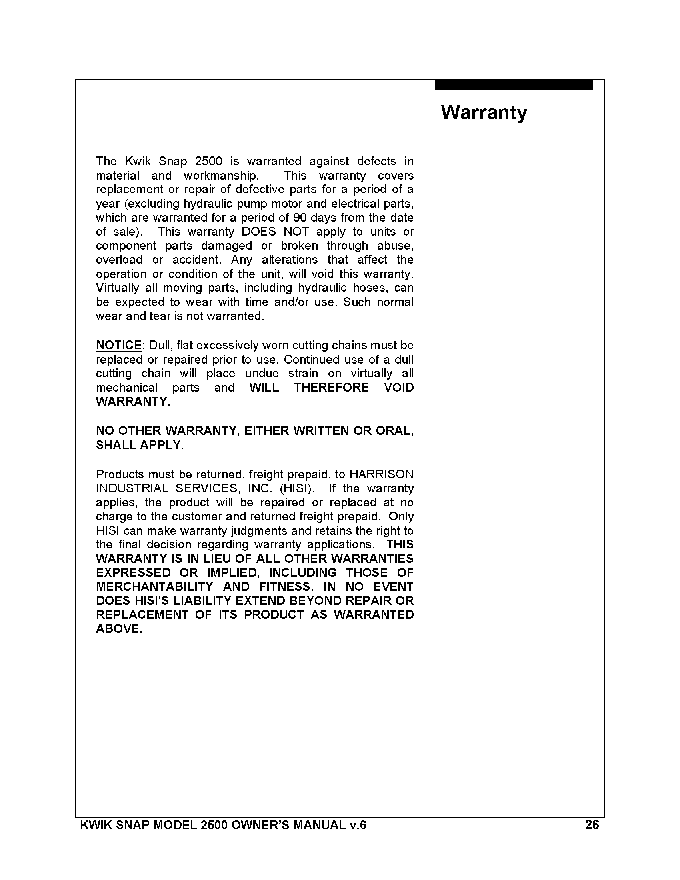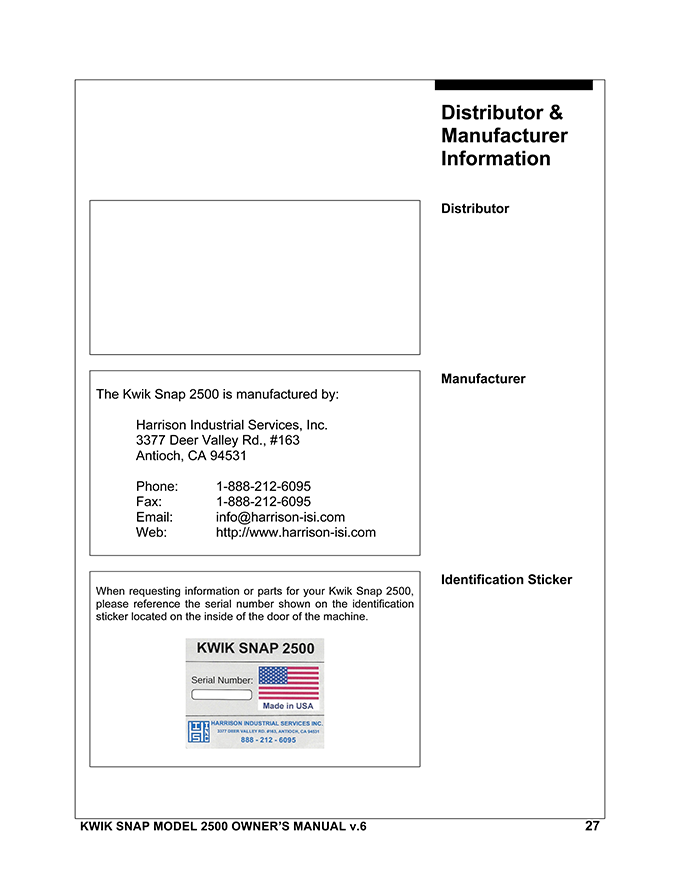 Services
Machine Design
Machines / Mechanical Systems
Mechanisms
Jigs and Fixtures
Tools and Dies
Automation
Computer Aided Design (CAD)
Research & Development
Proof of Concept
Prototyping
Testing
Round Table Discussions
Job Shop Manufacturing
Job Shop CNC Machining
Job Shop Manual Machining
Mechanisms
Machines / Mechanical Systems
Hardware / Parts
Welding / Fabrication
Computer Aided Manufacturing(CAM)
Manufacturing Consulting
Manufacturing System Design
Project Logistics Support
Field Services
Machine Repair
Emergency Assistance
Construction
Unusual Requirements

---

Fact Sheet
1-888-212-6095

---

---

Harrison Industrial Services Inc.
Physical Address:
1000 Apollo Court, Units E & F
Antioch, CA 94509-8537

Mailing Address:
3377 Deer Valley Rd. #163
Antioch, CA 94531



---

Monday through Friday
6am to 2:30pm
Or by appointment

---

Saturday and Sunday
By appointment

---

Serving the
San Francisco Bay Area
and beyond

---